Canine Solutions is a training facility in the Cypress Hills.
Custom Training:

$800.00 a month or $40.00 a day for short term dog food included.
All levels of training. Having a well-trained chore dog on your ranch or a competitive trial dog, one can work livestock with less stress. I will train your dog to what level of training you require. Approx. 25 works, depending on the dog.
Indoor dog runs bedded with straw in the winter. All dogs get exercised every day in the am, then training begins. My training facility includes small pens and large fields with various levels of challenges for more advanced dogs. I have a large flock of sheep. Call and schedule an appointment for your dog's evaluation. 403-866-6176
Private Lessons:
$75.00 /hour
Regular lessons are given on sheep and the dog is worked twice. However, for the first couple of exposures, it's best to only work once. Reason being: it takes a lot of mental concentration to focus on sheep and handler and we want to make sure the dog is enjoying himself.
Lesson Hours: Tuesday - Friday 10:00am-8:00pm Saturday & Sunday 10:00am-4:00pm

Book a lesson: contact Chris 403-866-6176
What do lessons cover?

I will guide you through the basics of starting a dog and then on to the finesse of competitive trialing or whatever area you need help!.
Clinics are a great starting point for any person wanting to get involved with starting a puppy to training a working dog to training a trial dog. They are a popular way for groups of people to get together to learn about both beginning and advanced training. We will start with the basics and work from there. Clinics are usually 2 days with 8- 10 handlers. Contact me for pricing. Call for details.
Demos:

Are you interested in having a herding demonstration at your event? We can help you! Please click here for more information.
Boarding: $30.00 day (by appointment only)
Mission Statement
Provide you with the best training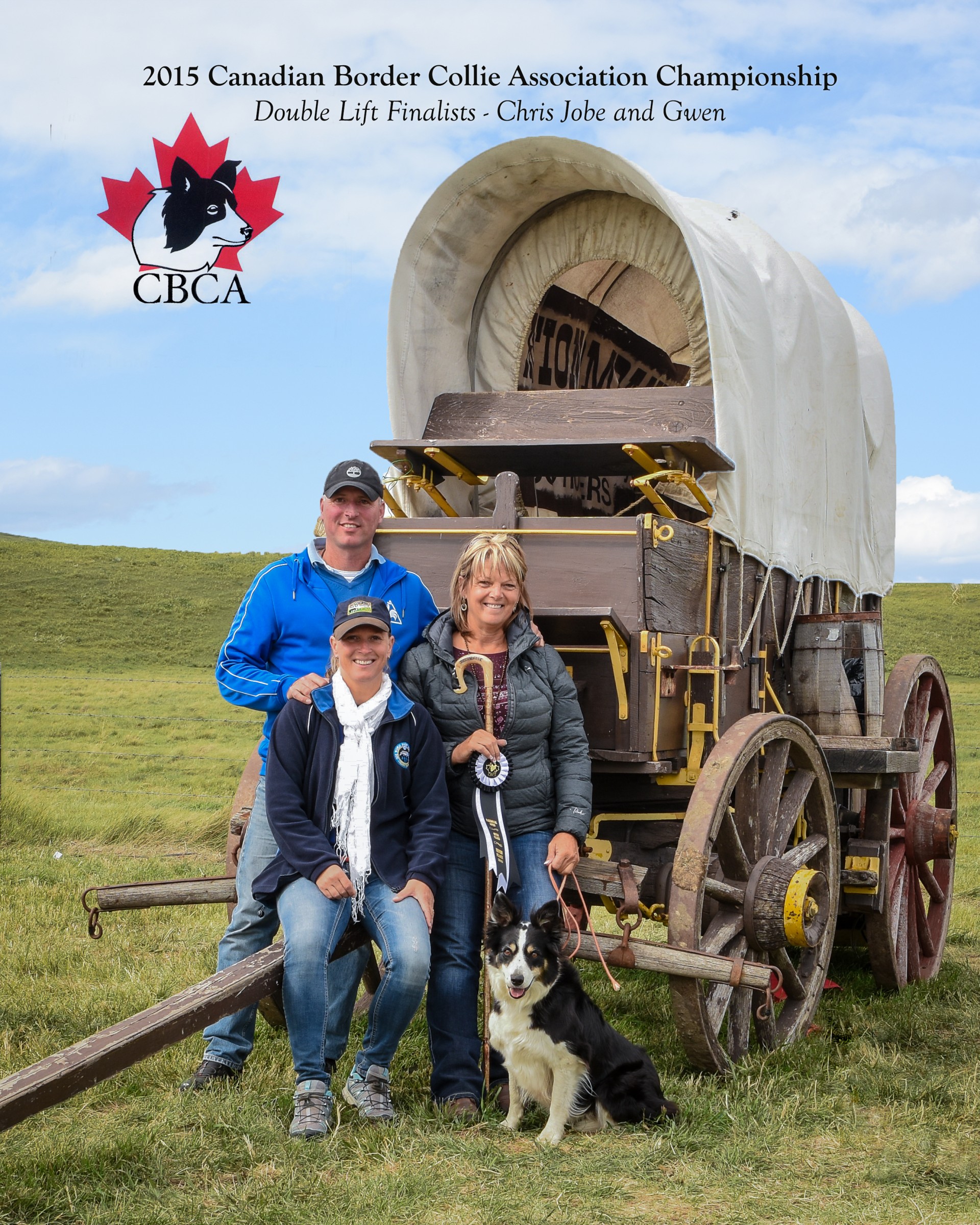 2014 United States Border Collie Association Championships
Chris & Fly place 11th
Watch: qualifying run
Reviews
Chris is easy to work with and very accommodating. She is straight forward and no nonsense. She helped us socialize our nervous pup and change him into a confident dog. She has so much knowledge to share. He loves going there and we were confident boarding him there when we went on holidays. I love that he can get out for big free runs with his friends
...Callie Sheppard
Properly trained, a person can be a dog's best friend.